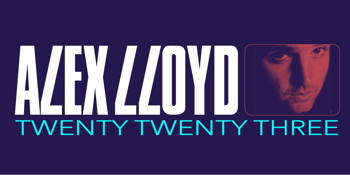 Alex Lloyd
The Stag & Hunter Hotel (Mayfield, NSW)
Saturday, 24 February 2024 8:00 pm
Alex Lloyd, a true Australian Music Icon, has etched his name into the annals of music history. With his distinctive voice, heartfelt lyrics and captivating melodies, the enchanting singer-songwriter has captured the hearts of music lovers around the globe.
Hailing from Sydney, Lloyd's musical journey began in the late '90s when he burst onto the scene with his debut album, "Black the Sun." The album propelled him to stardom, earning him critical acclaim and a loyal fan base.
His breakthrough single, "Amazing," became an instant classic and showcased Lloyd's ability to craft deeply moving and introspective songs. Since then, Lloyd's career has been nothing short of remarkable. With a string of chart-topping hits such as "Green," "Coming Home," and "Beautiful," he has solidified his status as one of Australia's most beloved and respected musicians. His albums, including "Watching Angels Mend," "Distant Light," and "Urban Wilderness," have consistently garnered critical acclaim and commercial success. Lloyd's music effortlessly transcends genres, blending elements of rock, folk, and pop with his soulful voice at the forefront with Multiple platinum & Gold records.His introspective song writing delves into themes of love, loss, and self-discovery, resonating deeply with listeners of all ages. His ability to convey raw emotion through his music has earned him a place in the hearts of fans worldwide.
In recognition of his incredible talent, Lloyd has been the recipient of numerous prestigious awards, Including Apra Song of the year, 4 x ARIA Awards and the number one Triple J Hottest 100 song of 2001.
His live performances are nothing short of mesmerizing, captivating audiences with his heartfelt delivery and undeniable stage presence. Beyond his musical endeavours, Lloyd's philanthropic spirit shines through as he lends his support to various charitable causes, using his platform to make a positive impact on the world.
As Alex Lloyd continues to evolve as an artist and explore new musical landscapes, his passion for creating authentic and thought-provoking music remains unwavering. Songs touch the depths of the soul and leave an indelible mark on the hearts of all who listen.