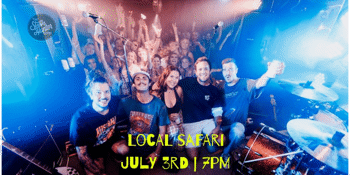 Local Safari "Whirlpool Tour"
The Stag & Hunter Hotel (Mayfield, NSW)
Sunday, 3 July 2022 7:00 pm
Local Safari are heading back down the East Coast in July to celebrate the release of their new single 'Whirlpool'. A fast paced, high octane blast of Gold Coast 'Safari Rock', Whirlpool is the new track they play in rockets right before launch time! With shows in Thirroul, Sydney, Newcastle & Melbourne; it's going to be one hell of a party!