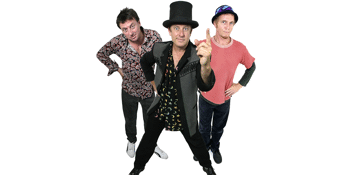 Vincent and The Temple Dogs
The Stag & Hunter Hotel (Mayfield, NSW)
Saturday, 26 October 2019 7:00 pm
Floyd Vincent and the Temple Dogs are one of the countries most enduring and unique bands.
They play a high - energy blend of rock, world and pop. They have toured Australia regularly since the early 90's and have also toured Europe 5 times being one of the few Australian acts to release a CD on a major label in countries across Eastern Europe.
The music is eclectic and releases have been supported by rotation airplay on JJJ, ABC and similar government broadcasters in Europe.
They are currently promoting an exciting live album called "A Little Saturday Night Music"
This will be their second show at the Stag and anyone who spotted them in Newcastle recently can testify that the band is cookin'.
*Sydney Flamenco dude Floyd Vincent is a storyteller of some wit and imagination. "
Rolling Stone Magazine