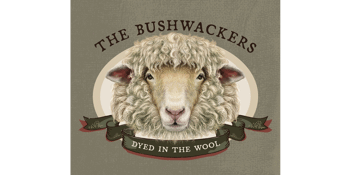 The Bushwackers
The Stag & Hunter Hotel (Mayfield, NSW)
Sunday, 26 April 2020 7:00 pm
Australian band, The Bushwackers put locals in the mix.
Few Australian bands can boast an almost fifty year career in music. Yet one enduring Australian band, The Bushwackers can certainly lay claim to that record.
The Bushwackers started performing in 1971 in Melbourne and have created an impressive career over that time. With three Golden Guitar awards, three Mo Awards, two Gold records and twenty four studio albums The Bushwackers are certainly well credentialed as iconic Australian music survivors.
Bushwackers music is a mix of Australian folk songs, iconic original songs and wild celtic instrumentals played by a tight band of great musicians including three locals hailing from Lorn, East Maitland and Gosford. Despite the longevity of the band it's the mix of young musicians that has endured, including in this line up, Gabi and Liam who are 18 and 21 respectively joining the more experienced Ali Foster on drums, and members since the 70's and 80's Roger Corbett on guitars and Lagerphonist Dobe Newton.
"Over the years we've found it easier to change the musicians than change the music" says Dobe Newton who joined the band in '73.
"Gabi and Liam are band member numbers 100 and 101 and we're so thrilled to have them playing with us older blokes".
Dobe himself shows no sign of slowing down as he pounds his giant lagerphone on stage. Dobe is also the co-writer of 'I Am Australian' one of the most iconic original songs in the repertoire.
A night out with The Bushwackers is a 'must-do' Australian experience, guaranteed to have the audience on their feet and hitting them with 'feels and fire'.
The Bushwackers are performing at The Stag and Hunter in Mayfield on Sunday 26th April from 6pm. Tickets available online at the Stag and Hunter or at the door.