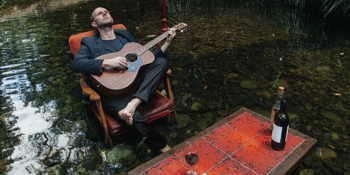 The Stag & Hunter Hotel (Mayfield, NSW)
Friday, 14 June 2019 7:00 PM
There are certain writers who command moving melodies and lyrics in equal measure. Dave Wells is one of those artists. The gifted musician has quickly garnered a word-of-mouth reputation as one of the Hunter's finest songwriters and performers; a master craftsman whose songs creep up on you and cut deep.
​
"Dave Wells has mastered the honest and beautiful. His songs soar, and his performances soothe." KIM CHURCHILL

Dave embraces his audience through passionate performances, moving them with a voice that recalls the likes of Jeff Buckley, Thom Yorke and Neil Finn. His spirit on stage engages and captivates, and after several sell out shows since the album's release, Dave continues to deliver uniquely intimate and memorable performances across the nation and abroad.