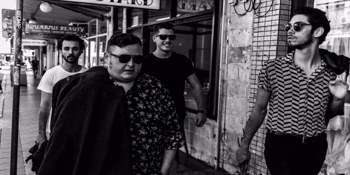 The Fossicks
Bloody Hell , The Letter Tellers
The Stag & Hunter Hotel (Mayfield, NSW)
Saturday, 28 September 2019 7:00 PM
Four piece alternative grunge rock band from Sydney, AUS.
The Fossicks are flying the flag of Rock 'n' Roll. Four mates from Sydney's west, the band channels the best of 70s glam crossed with 90s rhythms, and a heap of 80s funk for good measure.
The Fossicks bring every golden era of rock into one formidable palette, and a sound all their own known by many as one of Australia's dirtiest grooves.