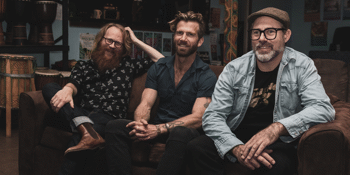 CANCELLED - Owen Campbell & The Cosmic People LIVE ALBUM Launch
with MARZ
The Stag & Hunter Hotel (Mayfield, NSW)
Friday, 12 November 2021 7:00 pm
Back at our fav Newcastle venue for the LIVE ALBUM Launch that we recorded at The Stag. Yeah!
Going to me an alternative blues, cosmic rock extravaganza! With an awesome rock star support and my brilliant band.
Bring ya dancin' shoes Newy.
Doors: 7pm
Show: 8pm - 11pm
Support:
MARZ
Stealing the jagged hooks of rock, indie and the cheap thrill of pop, MARZ meditates on ideas as varied as the paranoia of the city and also the distance that can develop between people that were once very close. All the while delivering these themes with chorus's that lift and harmonies that echo back to the masters of folk.
Get your tickets fast - it will be a sell-out fa sure!