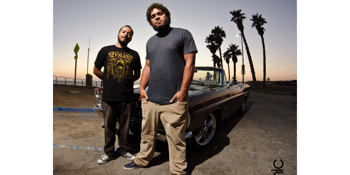 Allensworth (USA)
The Stag & Hunter Hotel (Mayfield, NSW)
Saturday, 2 May 2020 7:00 pm
Hailing from Southern California Allensworth fuse rock and soul into a melting pot of true life anthemic stories.Over the last 15 years Jamie Allensworth has received great recognition for his contributions to Southern California music taking home awards such as Best Live, Best Soul and R&B, Best Acoustic and Best Jam band from the Orange County Music Awards, which recognizes artists from Hollywood to San Diego.
Diving deeply into the soul tradition of James Brown, Otis Redding, and Curtis Mayfield, Allensworth pays tribute with their own flavor alike current acts such as Alabama Shakes, Michael Kiwanuka, and Tame Impala all the while staying true to the unique craft of songwriting.
Known to captivate and move any audience, Jamie Allensworth and his band thrive on showmanship through infectious rhythms, clever word play, and soulful grooves. Allensworth's live show has generated a buzz both in the states and abroad, playing venues and festivals throughout the U.S and Australia. Allensworth has opened for funk pioneers such as James Brown, Herbie Hancock and the Headhunters, Maceo Parker, and Roger and Zapp.
"No song should last much more than two minutes" was the initial idea for Allensworth's new album. The southern California soul quintet is due to release "Albumsworth" the 25th early 2019. The whole record was recorded in 3 late nights sessions at Lovestreet Studios on the Gold Coast. The two-minute rule stood true for a few tracks but others had to evolve into extended versions because they were just too good to cut short.