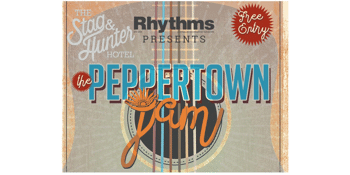 Peppertown Jam Ft The weeping Willows
The Stag & Hunter Hotel (Mayfield, NSW)
Wednesday, 8 April 2020 7:00 PM
⭐️⭐️⭐️⭐️s - "Australian alt. country at its near-finest..." - Rolling Stone.
"Before Darkness Comes A-Callin' is a mature, courageous and beguiling experience." - No Depression.
"If you enjoy a good ghost story, scary movie, and your acoustic music edged in black, you'll enjoy The Weeping Willows." - Bluegrass Unlimited.
⭐️⭐️⭐️⭐️s - "The oppressive weight and consequences of living and loving are laid bare with a surgeon's precision in 10 songs filled with power and beauty." - The Australian.
⭐️⭐️⭐️⭐️s - "...up there with the finest Americana music you'll hear this year." - The Music.