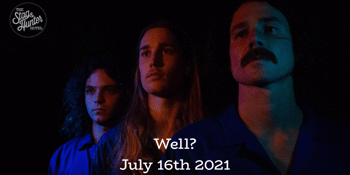 The Stag and Hunter Hotel
Well?
Boycott and Doris
The Stag & Hunter Hotel (Mayfield, NSW)
Friday, 16 July 2021 7:00 pm
Off the back of their recent release "Issue + Command," power - prog trio WELL? will be debuting their new single "Speak" at the Stag and Hunter on the 16th of July. Fresh from their festival debut at PigSty, WELL? will be bringing their erratic and chaotic live show in it's full force. All glory to windex. Joined by similarly chaotic Boycott, as well as the heavy Undertones of Doris.